Description
Features and Benefits:
Convenient digital display of angle, ROM settings, speed, and force

New design features improve the comfort of the WaveFlex Hand CPM
Universal left/design for use with either hand

Individual Finger Actuators allow independent motion of each digit
The Portable Hand Continuous Passive Motion machine from WaveFlex (CPM) incorporates a revolutionary new design to accomplish a true composite fist during therapy. Each finger can achieve full range of motion at its own speed and pace. The 6000X WaveFlex Portable Hand CPM machine attaches to each finger independently, allowing each finger to move through true, anatomic ROM. This new design offers a bilateral splint for a fit and comfort level that is much improved over previous models. It is extremely lightweight and easy to operate and offers a universal left/right function for use with either hand or either thumb. As always, we include FREE ground shipping both ways, 24-hour on-call phone service, a FREE CPM pad kit (the part where your forearm attaches to the Hand CPM) and a glove which provides reusable attachment of the finger clips to each digit. When you receive the machine, give us a call to get assistance with fitting and orientation of the hand CPM machine.  
Technical Data:
Range of Motion: 0° hyperextension to 270° flexion (composite fist)

Gradations of Speed:27–135 seconds (cycle of 0°–270°– 0°)

Composite Flexion: Intrinsic +: 0º extension, 90º flexion;

Intrinsic -: 0º extension, 180º flexion

Extension/Flexion: Pause at limits allows for a controlled stretch and rest period
About Us:
With nearly 30 years of experience supplying CPM machines to patients, Medcom is an industry leader.

You can always count on a patient-friendly machine and customer support experience.

We provide an easy-to-follow instructional DVD and clear written instructions with all of our CPM machine rentals.

You always get pre-installed, ultra-comfortable pad kit at no additional cost.

All of your questions are conveniently handled via phone support from our friendly and experienced technicians. Please call us at 1-877-301-4276.
It is very important to do everything that your doctor and physical therapist tell you to do including your exercises!  Using both a hand CPM machine and doing your recommended exercises will enhance your recovery while also reducing your pain and swelling.
For more information, call today for a free consultation with a friendly Patient Representative, 1-877-301-4276.
*This product requires a prescription from your doctor.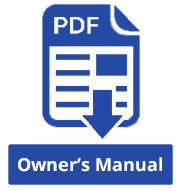 Additional information
| | |
| --- | --- |
| Weight | 5 lbs |
| Dimensions | 6 x 22 x 15 in |
| Brand | QAL |
| GTIN/UPC | R-PORTABLE HAND |
| Item Group ID | ItemGroup714 |
| Area Of The Body | Hand & Wrist CPM |